Testimonials
Joe Abang & family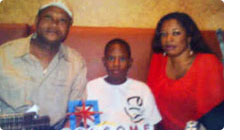 The pics cover our trips to Florida,west palm Beach in 2011 and this year to Conroe Lake Resort and Bluegreen Club in Las Vegas. The experience was a life time treat, it was spendid and full of fun!
My wife and son are still thanking me till date! Most of my friends are now willing to join RVI. Again the exchange programme with RCI is very wonderful, keep it up! Thank you, Barr Joe Abang. Read more…
---
Chris Assam & family – Disney World
We arrived Summer Bay resort on the evening of 8th July 2012. Ground Staffs at the club house were friendly and aided check in. The resort is perfect for family vacation. A place where you meet people of different races. The various activities in the resort during the our stay was very interesting.  Read more…
---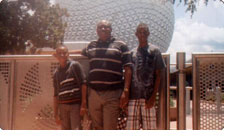 Chief Harold Nwokolo & family
Visited vacation village at parkway with my sons as my wife was unable to come with us on the trip. There were lots of people from all over the world at the resort.
The staff were very courteous, the apartments were superb- fully equipped kitchen, the living room, bedrooms, etc. Read more…
---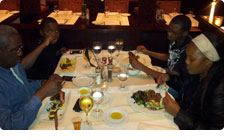 Mr Artur Tombia and family – Lisbon
Alo Meury ai vão algumas fotos para vossa apreciação
as refeições foram feitas no Tiara Park Atlantic Hotel em Lisboa
a minha familia adorou a acomodação, e passou a acreditar mais na RVI. Read more…
---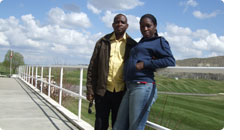 Dr. & Mrs Emmanuel Ogali & family – Canada
Our holiday in Canada was a memorable one. We stayed at The Paradise Canyon Golf resort located in Lethbridge. It was a very beautiful place .The units were neat and well kept. The reception was very warm and welcoming. Read more…
---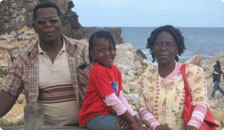 The Banda of Kitwe – Cape Town
The Banda of Kitwe took their Rvi holiday package to Cape town South Africa from the 21st October to 28thOctober. We came into contact with RVI about four years ago. At that time it seemed like one of those gimmicks. However we were assured that this was real. Read more…
---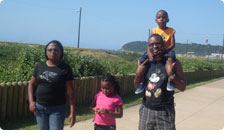 Nonde Family Holiday – Durban
The holiday apartment was great, on arrival it only took a few minutes and we were checked it without any complication upon paying a ZAR 200 refundable fee. Read more…
---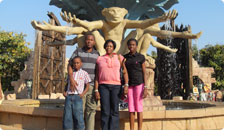 Kemasuode Wodu and family – Cape Town and Sun City
We had a wonderful time in South Africa during our last vacation in August/September, 2009 courtesy of RVI Port Harcourt. Arrangements were made for a vehicle to pick us up at Cape Town Airport, from where we were taken to Ocean Shores resorts. It was a beautifully furnished two bedroom self catering apartment with all necessary facilities therein. Read more…
---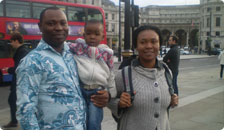 Mr. & Mrs. Emeka Nwanegbo – London
Our holiday in London was great. We missed the summer period due to some reasons but arrived in September. The weather in September was mixture of sunny and chilly weather. We stayed in a self catering one bedroom apartment at The Academy Resort in Woolwich common, East London. Read more…
---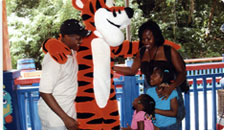 Vacation Village at Parkway Resort Kissimee Orlando

Florida. This trip was the first real vacation that the family would be having. Usually when we travel on vacation, we are limited by our own host's timetable. But this time around, we had the luxury of time and privacy. Read more…
---
---
Archive